The Most Playful Survey Ever!
To complement Grayson's themes of art, popularity, and how we value cultural experiences, we collaborated with artist and researcher Dane Watkins to create a dynamic and animated digital survey.
Colourful and playful, we hope it will encourage visitors to reflect on the popularity of art experiences and how, if at all, this can be measured.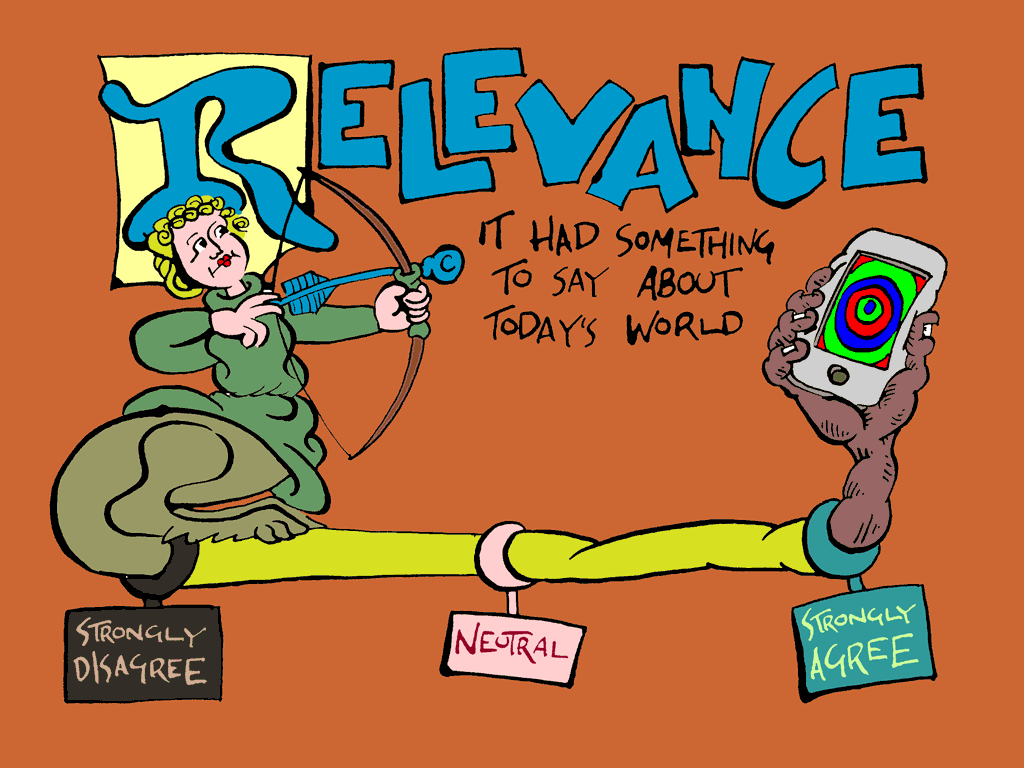 (Animation created by Dane Watkins, part of the Grayson Perry exhibition survey)
Surveys have become a major part of daily life, from online shopping, to travel and accommodation, it seems that every part of our life requires a comment and a score. It has become difficult to buy something on Amazon that doesn't have a score of at least 4/5 from over 20 reviewers. Surveys are people sensors, collecting and monitoring how people feel and think. Surveys enable organisations to listen to their audience and adjust their programmes to audience feedback. But generally, surveys are not designed with the same cultural impact as adverts or posters, they are often functional and visually flat. In contemporary galleries, these traditional data collection methods seem visually and thematically out of place next to the beautifully crafted and experimentally designed cultural works.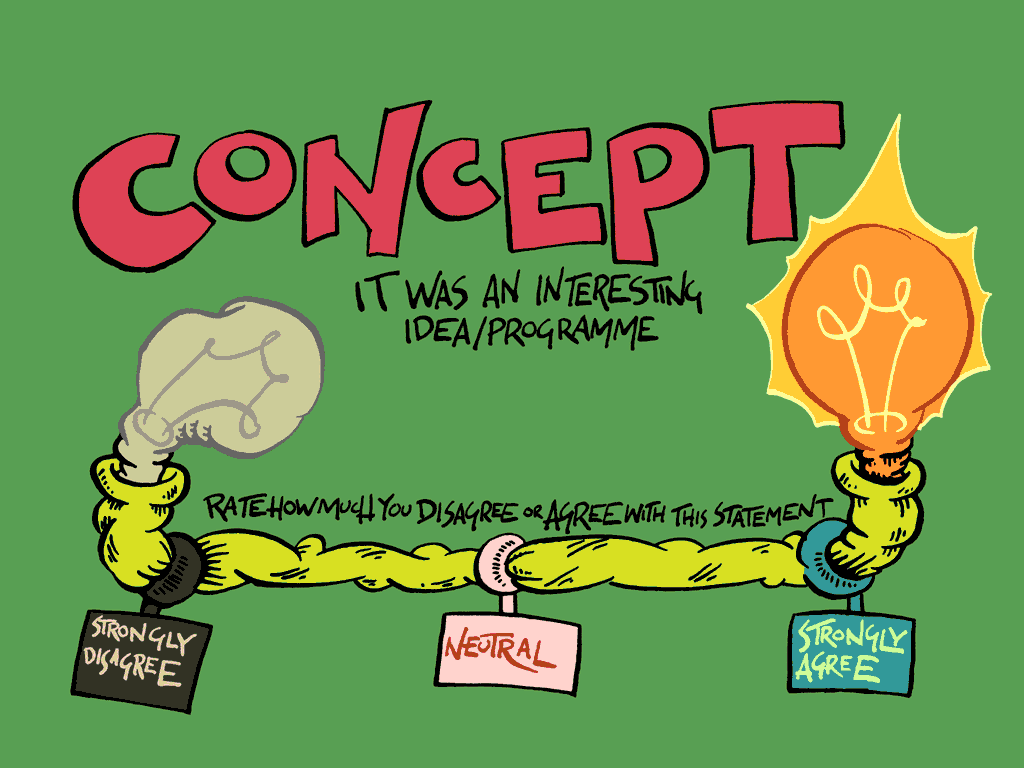 (Animation created by Dane Watkins, part of the Grayson Perry exhibition survey)
Do surveys need to be solely functional and stripped from style to collect data?  Can playfulness enhance survey taking, or is it a distraction? Will audiences see a children's activity due to animation and the exaggerated imagery, or will adult visitors respond to the opportunity to be more creative? Our survey attempts to test some of these questions by creating a playful, animated cultural artefact. Arnolfini's audience engagement team and Dane Watkins are interested in comparing the results of this survey with previous, more traditional examples.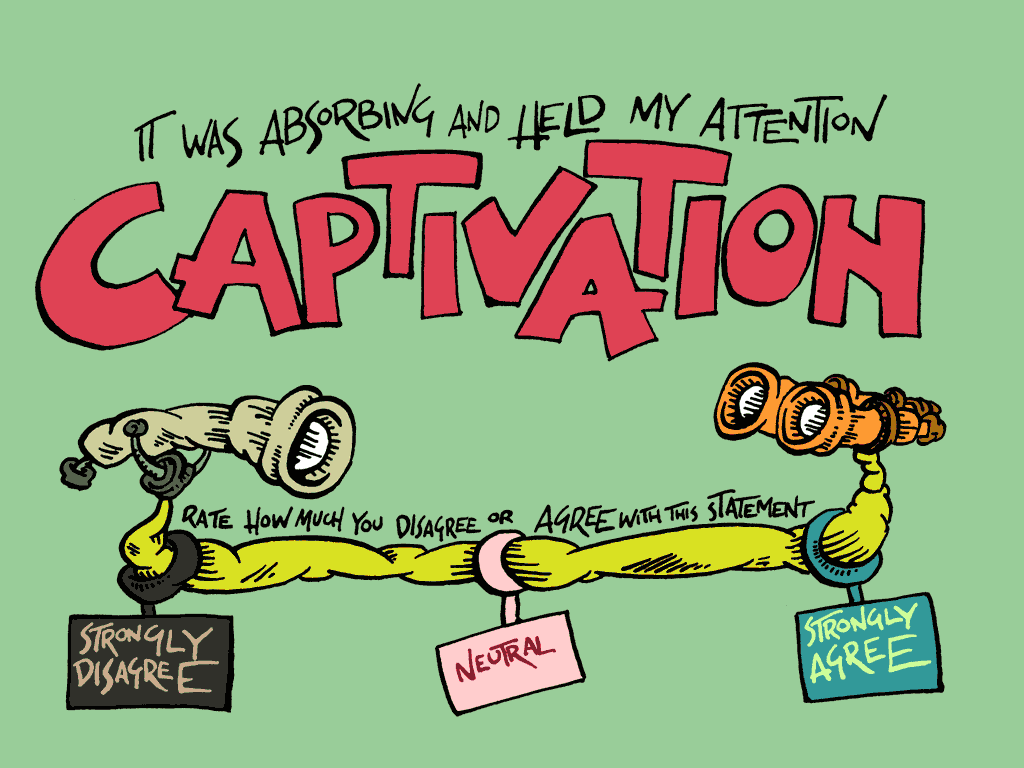 (Animation created by Dane Watkins, part of the Grayson Perry exhibition survey)
The survey, accessed on a kiosk located on the first floor, resides in a dedicated space to encourage visitors' engagement and to highlight the importance of their participation. We will also be displaying a real-time response screen of audience rating feeds, in response to the question 'How popular is this exhibition?', which will be directly uploaded from previous visitors' responses to the survey. This reciprocal discussion between individuals will echo Grayson's larger scale exploration of how we define and create popularity.
We feel that providing a richer, more varied survey, mirroring the themes of the exhibition, will allow visitors to engage more naturally with the material and the exhibition itself; we also hope it will help visitors feel the value of their contributions to the exhibition and  to the Arnolfini. The animations are part of Dane's PhD at Falmouth University investigating playfulness in information design. You can read more about Dane's research at eatmydata.co.uk.
Written by Jess Luddington, Natalie Winwood and Dane Watkins.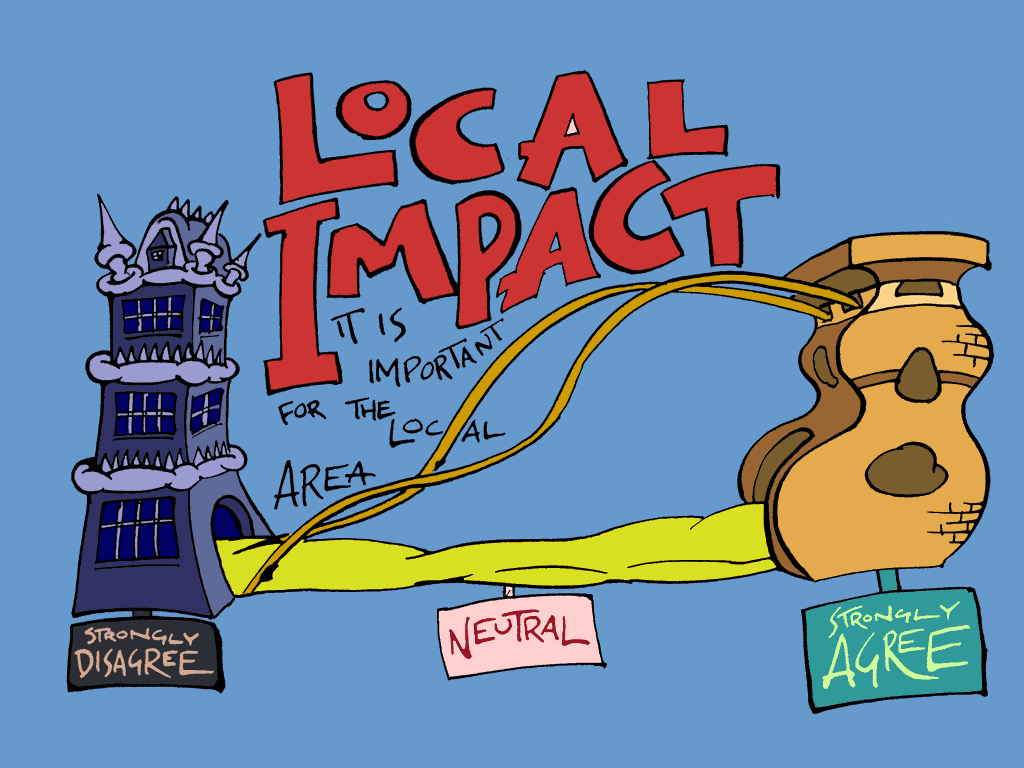 (Animation created by Dane Watkins, part of the Grayson Perry exhibition survey)
If you have any comments or questions about this research, please speak to a member of staff or email Arnolfini's Impact Manager, Gaia Rosenberg Colorni, at gaia@arnolfini.org.uk or Dane Watkins at dw184673@falmouth.ac.uk or visit Dane's website at eatmydata.co.uk
The survey questions have been designed by Culture Counts, a company that help organisations achieve greater impact through the power of high quality data (https://culturecounts.cc).